Report function currently not working. Please use comment section to report a problem.
The Challenge Season 31 Episode 1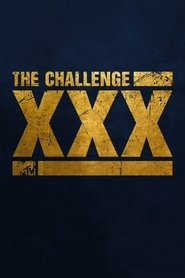 The Challenge Season 31 Episode 1
Past feuds and grudges comes back to haunt 28 eager Challenge competitors, all vying for their share of $500,000. Romance is in the air at the Challenge house, but so is revenge, as the players plot their next moves.
Episode Title: Vendettas: When Worlds Collide
Air Date: 2018-01-02
Year: 2017
Genius
Genius
Anthology series about famous geniuses with the first season charting how Albert Einstein unlocked the mysteries of the atom and the universe, and the second exploring the passionate nature and…
Moonshiners
Moonshiners
Think the days of bootleggers, backwoods stills and "white lightning" are over? Not a chance! It's a multi-million dollar industry. But perhaps more importantly to the moonshiners, it's a tradition…
Status: Returning Series
Wicked Tuna
Wicked Tuna
Fishing is a hard life, and harder with bluefin stocks depleted. In Gloucester, Massachusetts, there's a special breed of fishermen. For generations they've used rod and reel to catch the…
Kim's Convenience
Kim's Convenience
The funny, heartfelt story of The Kims, a Korean-Canadian family, running a convenience store in downtown Toronto. Mr. and Mrs. Kim ('Appa' and 'Umma') immigrated to Toronto in the 80's…
Status: Returning Series
MacGyver
MacGyver
20-something Angus MacGyver creates a clandestine organization where he uses his knack for solving problems in unconventional ways to help prevent disasters from happening.
Evil Things
Evil Things
Revealing the horrifying stories of people who barely survived terrifying paranormal activity caused by possessed or cursed objects. Each twister mystery exposes the sinister secrets hiding within the most innocent…
Status: Returning Series
Brooklyn Nine-Nine
Vida
Vida
Two Mexican-American sisters from the Eastside of Los Angeles who couldn't be more different or distanced from each other are forced to return to their old neighborhood, where they are…
The Vanilla Ice Project
The Vanilla Ice Project
Robert Van Winkle, better known as rapper Vanilla Ice, demonstrates his expertise in real estate and home renovation by renovating a house along with a team of handymen.
Iron Chef America
Iron Chef America
Iron Chef America: The Series is an American cooking show based on Fuji Television's Iron Chef, and is the second American adaptation of the series, following the failed Iron Chef…
LA to Vegas
LA to Vegas
An ensemble workplace comedy about a group of underdogs trying to find their place in the world, set on the Friday night flight from LAX to Vegas and the returning…
The Crossing
The Crossing
Refugees from a war-torn country start showing up to seek asylum in an American town. Only the country these people are from is America and the war they are fleeing…